Pole type porcelain insulator power fittings
Product Detail
Product Tags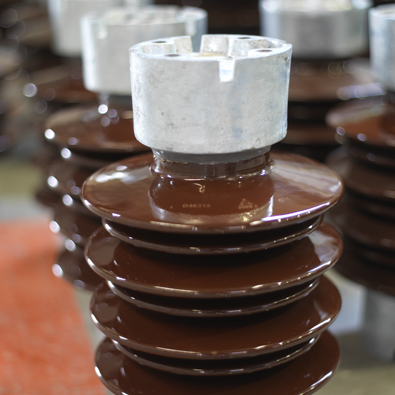 The post insulator of the power station is used as the insulation and mechanical fixed connection between the conductor and the grounding body, such as the post insulator of the bus or disconnector. The utility model is composed of a solid porcelain column and upper and lower metal accessories through cement binding.
The flashover distance of the post insulator along the external air is almost the same as the internal penetration path, so only external flashover will occur, and the breakdown of the internal porcelain medium will not occur. It is a non breakdown insulator.
When the voltage level is high, several post insulators can be connected in series.
The post insulator will bear the action of bending moment and torque.
The company can produce porcelain post insulators for AC and DC systems with nominal voltage of 72.5-800kv. The end metal accessories of different specifications can be installed according to the needs of users. is a leading manufacturer and R & D enterprise of porcelain insulators, glass insulators and composite insulators for high and low voltage transmission, UHV, substation lines and power stations in China. Its main customers are state grid, China Southern Power Grid, Kema, the United States and Japan. For price, quality and order
---
---
Write your message here and send it to us